New project, Shokora No Mahou OAV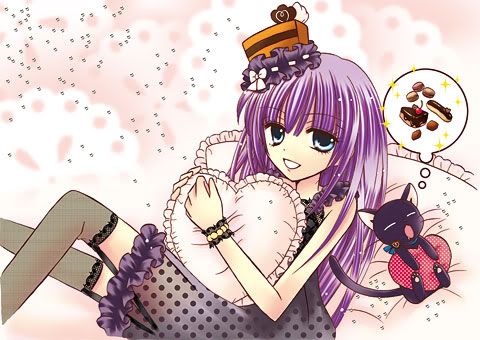 Chocolate Magic
Chocolat no Mahou: Meringue au Chocolat Kanashimi no Senritsu [ 2011 ]
The Magic of Chocolate
~ショコラの魔法ムラングオショコラ哀しみの旋律~ Manufacture :
Japan
Genre : shoujo
Type : OAV (2 ep.), 15 min. Issue : c 03 . 03 . 2011 by 02 . 04 . 2011
Anime based from manga by Rino Mizuho. TheOAV was a bonus for shoujo magazine Ciao for April and May 2011. Shokora Aikawa - the mysterious owner of Chocolate Noir, where any visitor can fulfill their wish come true, having tasted a slice of the local sweet goodies. Here are just a magical chocolate - not a cheap pleasure. What is the need to pay Miyatani Shion, the distinguished pianist, for her heart's desire?
T/N note:
I decided to start this project after noticing that there isn't any english translation for this anime.
I think I could release the first episode before end of tomorrow,but I can't guarantee anything.There a lot of work waiting for me ( not to mention that I would be OFF for 5 days from net).
FYI,this would be a translation of English.The Bahasa one would be done if I have a lot of spare time.
Stay tuned for the anime :D